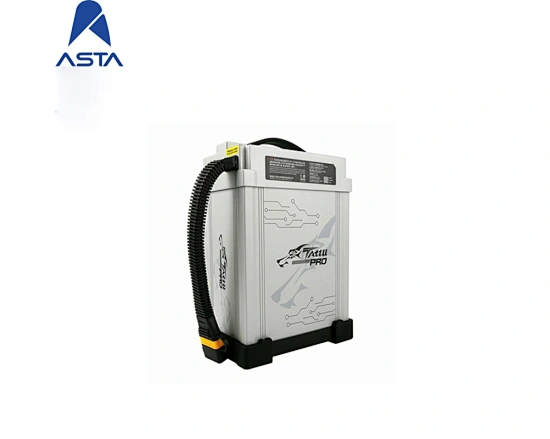 Tattu 12s smart battery
TATTU original 22000mAh 44.4v Pro lipo battery 12S
TATTU 22000mAh 44.4v 12S1P Drone Battery
Tattu 12s smart battery are packed with vibration-proof & fire-proof material ensuring you get your battery in perfect condition. Capacity improve 15% at least Agricultural Plant Protection UAV Drone Lithium polymer Battery.and An automatic procedure & Computer system battery cell matching process ensures the batteries stability and quality.

22000mAh 12S 44.4V battery adds a crash-proof skeleton and is equipped with a power display LED module, and more importantly, the smart version has a PCM function to manage the battery cells in many aspects.

 TATTU 22000mAh battery Features:

1. Static Self-balancing function (among 12 cells)
2. Self-discharge function when stored in high temperature atmosphere
3. Alarm function when the battery is over-charged or under-charged.
4. Cells protection function when in low or high temperature
5. Reminder function when the cells are abnormal
6. Automatic balancing circuit function when in a long-term storage.