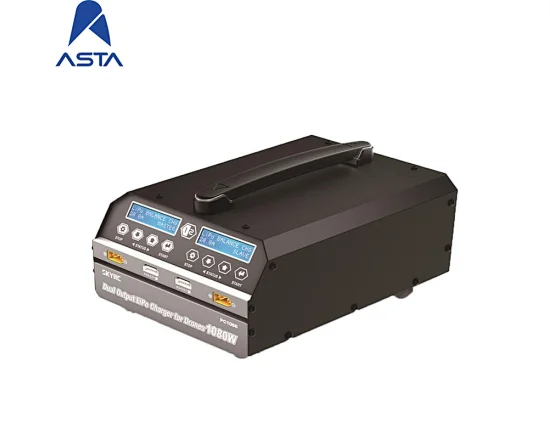 PC1080 is a dual channel 6S LiPo charger for industrial application drones. It is reliable, safe and easy to operate while with comprehensive functionality, like battery voltage meter, internal resistance meter, LiHV charging mode, also the time saving synchronization mode.
Sophisticated industrial and mechanical design, optimizes the space. 
Selecting components from well-known brands, guarantees stable quality and durability. 
Using advanced 32bits high speed CPU from STMicroelectronics, processing capability improves 20 times.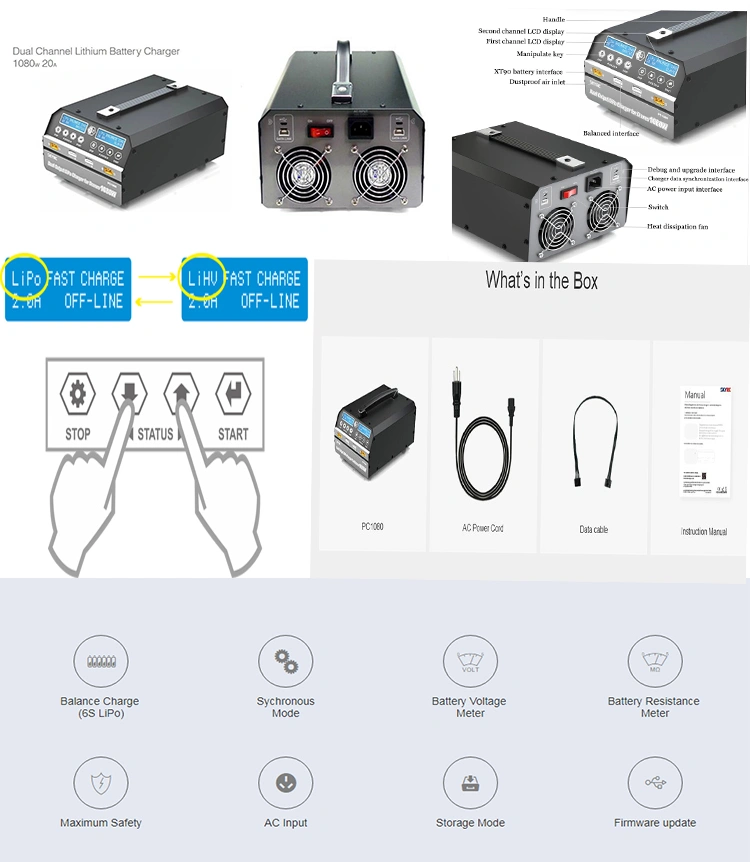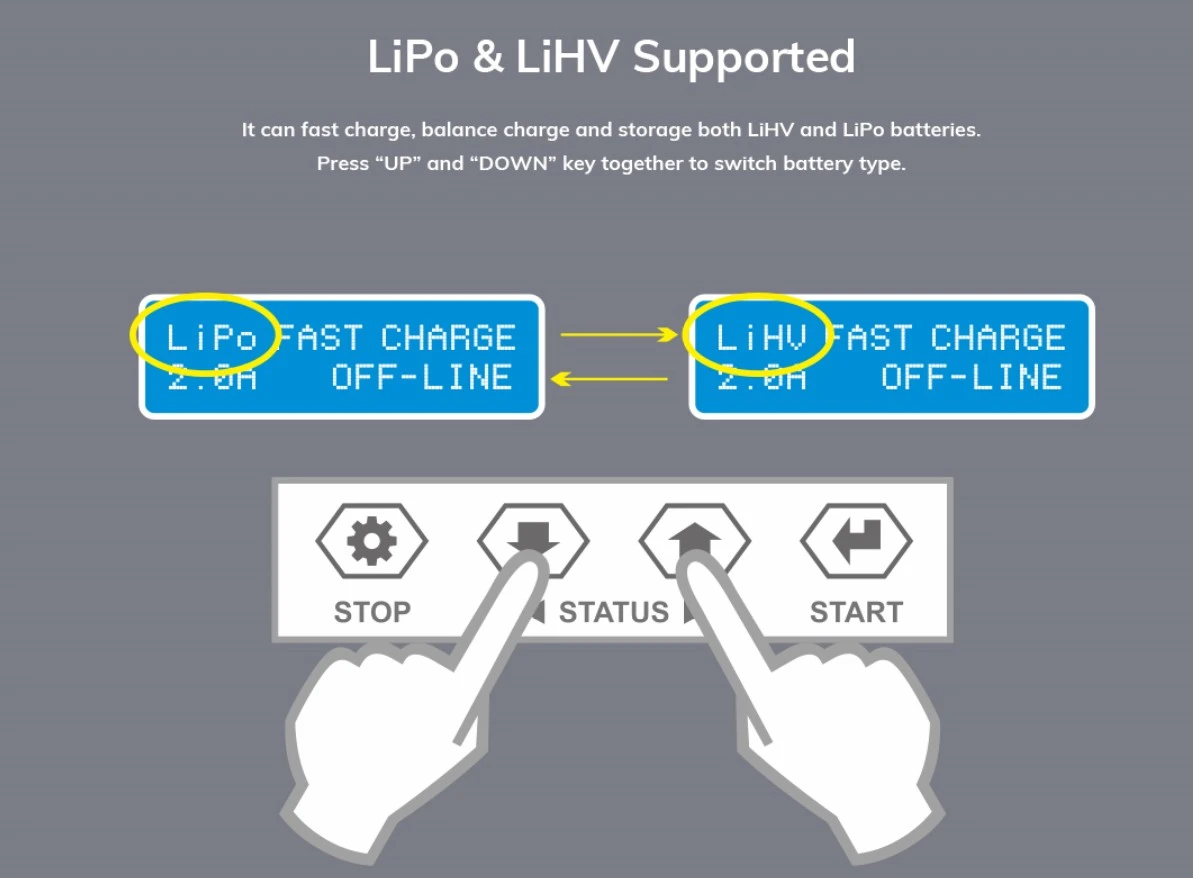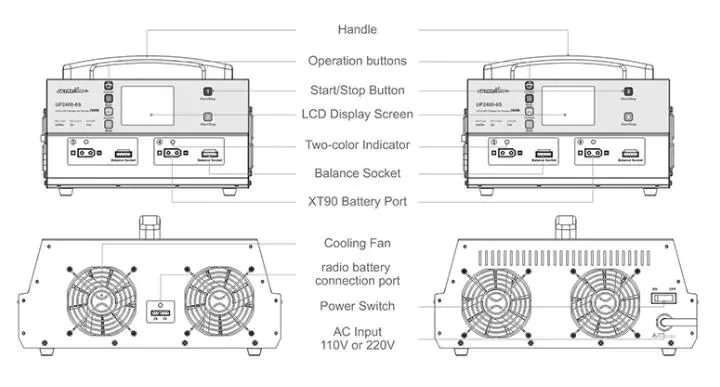 PC1080 charger, 1080w charger for drone battery ,2x540w two ports charger ,cheap charger ,skype PC1080 ,battery charger lipo 6s ,6s