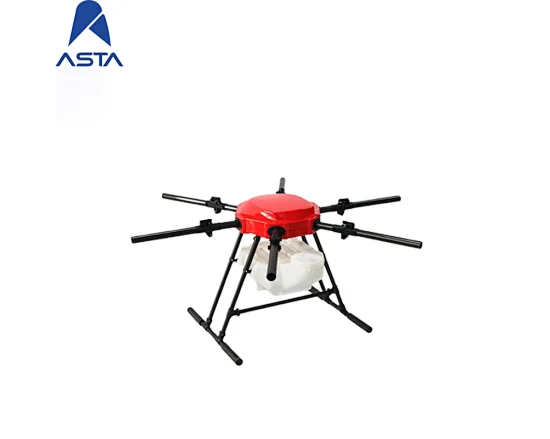 22L drone frame
22 liters payload agriculture spray drone with 6 arms for fumigation sprayer
22L drone Function:

1. Foldable frame, easy to transport
2. Intelligent flight with autopilot, Set AB point function. Spraying work is more efficient.
3. Intelligent flight memory, record break-point, Seamless breakpoint continuous spray function
4. Adjustable  altitude and fly speed and spray flow rate, 
5. Multiple safety protection functions to ensure flight safety, auto fly when out of control. Built-in out-of-control autonomous return, one-button return, low-voltage alarm,  Empty tank warning and Obstacles avoidance function.
6.Software, Equipped with specific agricultural drone APP, it can provide route planning for irregular land, fully autonomous operation and improve work efficiency.  
7.With double GPS, Multi-way charger PC10802-way ports or PC2400 4-way ports for you choice, Intelligent battery *2PCS.