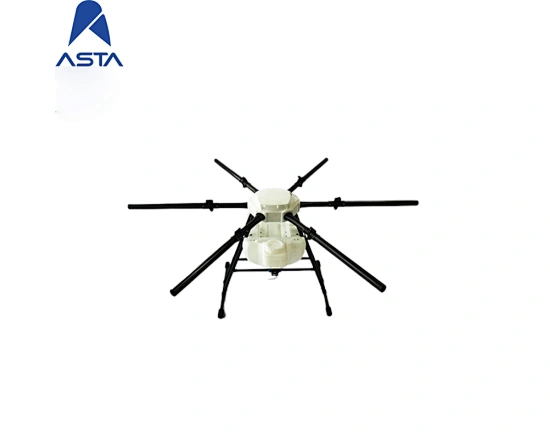 6 axis 16L Drone Frame
16 liters payload agriculture spray drone frame with 6 axis for fumigation

16L Drone Frame features:

1.  6 axis Drone Frame suitable for double gps,accurate locating
2. 16kg drone frame body With liquid sensor, alarm warning when no pesticides in the tank
3. 16kg drone frame body is made of Carbon fiber frame, water-proof material.
4. 6 axis Drone Frame Be able to install radar (terrain level sensor), fittable for slope terrain. 
6. 16L Drone Frame can realize with autopilot and obstacle avoidance, make pathways and set all parameters. 
7. Much high efficiency, can spray almost 30-40 hectares during 8 hours. 
8.The built-in copper wire in the motor has a long service life, and the high-pressure nozzle can make the spray atomization effect more uniform.
9. Low battery alarm, fixed-point cruise, one-button return, fully automatic work, etc.