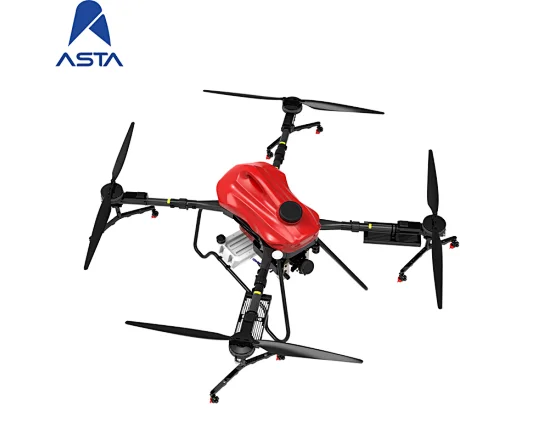 22L Hybrid drone
Long time duration 22kg agriculture hybrid engine drone



What is hybrid drone ?
Hybrid drone and UAS (unmanned aerial systems) use multiple distinct energy sources to power their flight. Hybrid power systems are usually used to augment the capabilities of electric batteries, which are heavy and bulky and provide a significantly lower energy density than other energy sources such as gasoline and combustible fuels.
Powerful configuration
HD-22 Hybrid drone adopts eight-nozzle design, 6L/min high-flow water pump, dow pressure wind field, and pressure nozzles, which can easily cover both sides of crop leaves.

Special structure, Keep efficiently
Hybrid drone adopts the special design of a quick-plug structure, with an integrated appearance medicine box.
Vision irregular four-axis positive X wide-body structure, keep the center of gravity concentrated, reduce the shaking of the machine box during flying.

The main Hybrid drone frame combines with carb on fiber and aluminum alloy, higher strength but half weight
Square type carbon fiber tubes can greatly improve the strength and accuracy of the arms. As the arm is a foldable design, which is convenient for movement and transportation.